Juneteenth Celebration 2023
Join us for the third annual Juneteenth Celebration in Coos Bay
A Keynote Address from Oregon Remembrance Project's Taylor Stewart
A FREE discussion followed by Q&A at the Coos History Museum with Taylor Stewart.  Learn about Juneteenth and its historical ties to black communities and how resilience through equity is achieved. We will also be remembering the life of Mr. Alonzo Tucker.
Taylor Stewart has resided in Portland, OR his entire life. He graduated from the University of Portland with a degree in Communication and Portland State University with a Master's in Social Work. Two encounters inspired Stewart to start the Oregon Remembrance Project. The first was a quote from John Lewis, longtime Civil Rights icon and Congressman from Georgia, who said, "If not us, then who? If not now, then when?" This inspired Stewart with the fierce urgency of now. The second was the Mississippi Civil Rights Museum where the museum focused on the stories of everyday Mississippians who did their part to pave the way for justice. This taught Stewart the idea that you don't have to be an extraordinary person to do extraordinary things. Stewart's life was transformed by the opportunity to participate in the Equal Justice Initiative's Community Remembrance Projects. He hopes to bring that same opportunity for transformation to other individuals and communities in Oregon.
To learn more about Mr. Alonzo Tucker follow the link:  https://www.oregonremembrance.org/the-story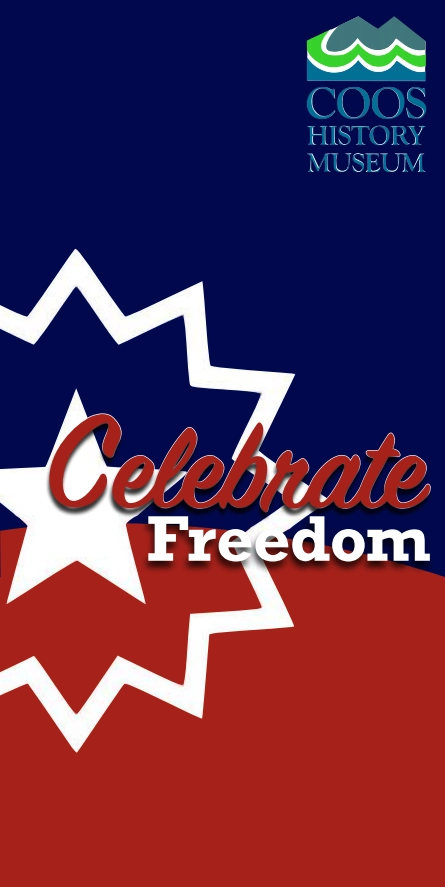 "Family Reunion"
Juneteenth Celebration
11 am to 1 pm at the Coos History Museum
"Family Reunion"
Juneteenth Celebration
4 pm to 8 pm at Black Market Gourmet
Family Reunion Reception: Food, music, virtual exhibit, and celebration
Black Market Gourmet is located at 495 Central Ave, Coos Bay, 97420
At the Egyptian Theater:
FREE Film Screening of Soul
From 6:00 PM – 8:00 PM
On the day of Juneteenth, the planning committee will be showing a family friendly movie, Soul, a Disney Pixar film. The movie centers on Joe, a middle school band teacher who feels unfulfilled because his ambition is to be a full-time jazz musician. On the day he lands the biggest gig of his career, Joe nearly dies — but then gets the chance to return to his body if he can figure out the purpose of his life.
FAQ: Juneteenth Celebration
Education & Resources
Activities
FAQ: Juneteenth Celebration
What is Juneteenth?
Juneteenth is a portmanteau of the words June and nineteenth. It marks the day that Union troops, including Black soldiers, led by General Gordon Granger arrived in Galveston, Texas on June 19, 1865, a month after the end of the Civil War and two and half years after the Emancipation Proclamation was signed by President Abraham Lincoln.  Texas was the westernmost boundary of the Confederacy and Galveston itself was held by the Confederates for most of the Civil War. General Granger and his troops marched from the Union Headquarters, to the Galveston County Courthouse and to Reedy Chapel African Methodist Episcopal Church to announce and post General Order #3 which stated that the 250,000 enslaved people in Texas were free and asserted "absolute equality of personal rights" for the formerly enslaved. 
Why is Juneteenth important?
Juneteenth is important because it marked the historical moment when enslaved people in Texas were freed.  It also illustrates how uneven our American historiography is–many of us do not learn about this complication of enslavement and emancipation in the United States and it is important that we all understand its implications.  Though General Order #3 announced that enslaved people were free and it articulated that the relationship between the formerly enslaved and enslavers would become a relationship between employer and hired labor, many former enslavers withheld pay from their employees.  Still, African Americans celebrated the day initially as Emancipation Day in many cities across the state.  In some cities, African Americans bought "emancipation grounds" to celebrate the event that now exist as public parks.  Emancipation Park in Houston is one example.  Though these celebrations began in Texas, as the two waves of the Great Migration moved African Americans from Texas to the west coast and east coast as well as to border states such as Louisiana, Arkansas and Oklahoma, this tradition took root in many places around the country.  Juneteenth is a tribute to African American regeneration, resilience and persistence in the face of systemic oppression.
Why are we celebrating Juneteenth in Oregon or on the Southern Oregon Coast, and why now?
Juneteenth is celebrated across the United States.  All but three states–Hawaii, North Dakota, and South Dakota–recognize Juneteenth as a holiday.  Texas was the first to recognize it in 1980.  All states should recognize this holiday because it was the day that all Americans gained their freedom.  We wouldn't ask why we celebrate the Fourth of July, even though that day did not recognize Black people's personhood, much less their freedom.
Why should we care about Juneteenth when Coos County is majority White?
American history impacts all U.S. citizens regardless of racial, ethnic, gender, sexuality or other cultural differences.  Juneteenth is a significant, yet not widely known aspect of American history.  If we care about American history and most importantly, learning about the implications of the country's history, all of us should care about it because we are all responsible for reckoning with our history and gaining a deeper understanding of who we are.
Education & Resources
Activities