Volunteer and Employment Opportunities
There are no openings at this time.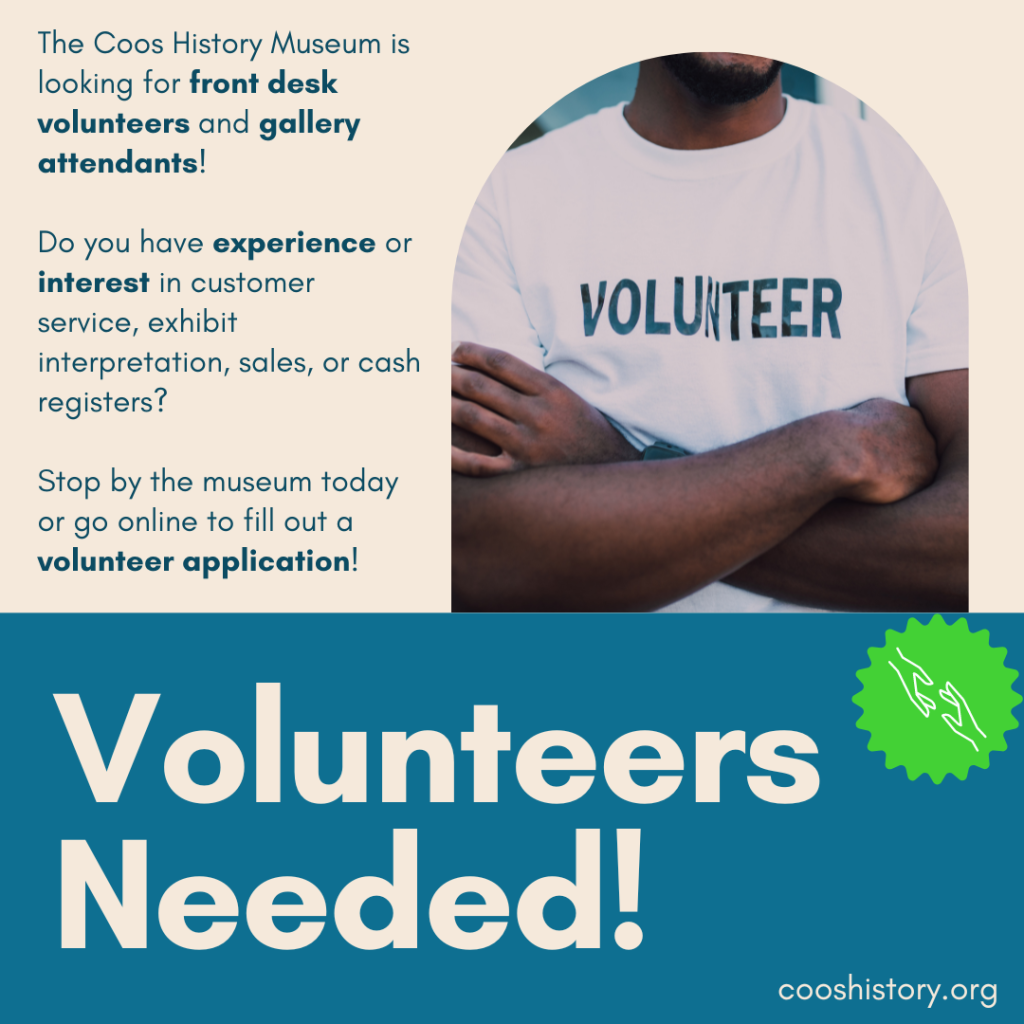 Behind the scenes at the museum is a beehive of activity. Volunteers energize every aspect of operations, in many different capacities. Volunteers may opt for short-term, limited-duration assignments, or long-term, regular weekly schedules. Download the volunteer application, fill out our online application, or pick up one up the next time you visit the museum.
All volunteers must consent to a mandatory background check prior to volunteering. Volunteers must pass mandatory training relevant to the position you are applying to. Assignments or shifts are completed under staff supervision
Examples of volunteer opportunities include:
Front Desk Currently Recruiting
Volunteers support the Visitor Services Manager ensuring an excellent guest experience that starts when visitors first step through our doors!  Duties include greeting visitors upon entry,  assisting with admissions and Gift Store operations such as running registers, cash handling and maintaining store and front lobby appearance. Supporting other departments as needed including assisting with administrative tasks such as bookings and registration, stuffing mailers and basic record keeping. The ideal candidate has customer service skills and is familiar with or willing to learn retail duties.
3.5 hour per week commitment during operating hours required; weekday or weekend and morning or afternoon shifts available
Gallery Attendant Currently Recruiting
Volunteers serve as an approachable and welcoming presence in our gallery spaces supporting wayfinding, sharing general information about our collections and exhibits, as well as maintaining the safety of museum visitors and our collection items. The ideal candidate has a friendly and engaging demeanor and willingness to learn and enthusiastically share the history of our region.
2 hour per week commitment during operating hours required; weekday or weekend with morning or afternoon shifts available 
Exhibit Installation
Volunteers participate in exhibit set up, design and creation. Carpentry and basic building maintenance skills are preferred but not required. The ideal candidate must be able to lift at least 30lbs.
No weekly commitment; seasonal opportunities available based on exhibit schedule
Explorer's Club 
Volunteers help out with our children's program that occurs once a month on the Second Saturday from 11am-2pm.  Duties would include pre activity set up and clean up of crafts and supplies as well as greeting families and guiding activities as needed.
2-4 hour per month commitment on the Second Saturday between 10am-2:30pm
For more information on volunteering at the museum, call us at (541) 756-6320 or email info@cooshistory.org