Resources for Teachers and Educators
The 4th Grade Indian Education Program was developed as a collaborative effort between the Coquille Indian Tribe, the Confederated Tribes of the Coos, Lower Umpqua, and Siuslaw Indians, and the Coos History Museum.  It aims to familiarize students with regional history, the museum, and local sites of historical significance to Native people. The program consists of three parts delivered in three separate occasions. The first part is delivered in the classroom by teachers using Shared History/Tribal History Curriculum, to introduce the concepts and materials that will be emphasized later in the field trips that follow. The museum visit uses the collections and staff expertise, to illuminate local history of the first inhabitants of our area. The final part of the program takes place at the Coquille Plankhouse, where staff from the Tribes share local historical and contemporary culture.
 In keeping with the growing demand for K-12 and museum education; to strive for a more equitable, decolonizing lens, the 4th grade program focuses on the history, and contemporary cultures of the Coquille Indian Tribe, and the Confederated Tribes of the Coos, Lower Umpqua, and Siuslaw Indians. This program aims to provide students with the multiple perspectives, and shared histories of the area. This program received an Excellence Award from the Oregon Heritage Commission in 2008 and we continue to share, and evolve its contents with educators across our state striving to reach similar goals of a more accurate and inclusive history education.
Our program incorporates diverse perspectives, and encourages analytical thinking.  We hope to engage students in the processes of critical thinking, that are crucial to historical research. Our goal is to supplement the great work already being done by local teachers, by aligning our concepts and materials to the Oregon State Content Standards.
[1] Shared History/Tribal History (aka SB 13 Curriculum)
ODE website: https://www.oregon.gov/ode/students-and-family/equity/NativeAmericanEducation/Pages/Senate-Bill-13-Tribal-HistoryShared-History.aspx
Coquille Curriculum: https://www.coquilletribe.org/?page_id=9266
CTCLUSI Curriculum: https://ctclusi.org/abundance-storymap/
PLEASE NOTE: We have reached capacity for Museum Tours for this year.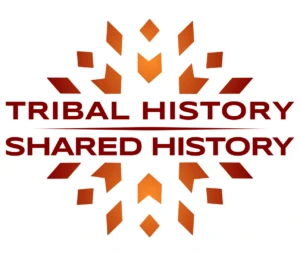 We are excited to help prepare Coos County and surrounding districts for this new curriculum. Click the image above to reach the Oregon.gov site, which elaborates more on what this bill means for Oregon schools, as well as linking webinars detailing curriculum for teachers.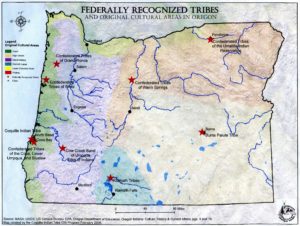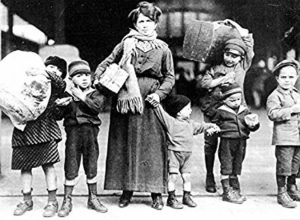 Understanding Family History
4th Grade Classroom Resources
Classroom
Powerpoint Presentation
Classroom
Powerpoint Presentation
w/ audio
9 Recognized Tribe Puzzle