Notable Women Biographies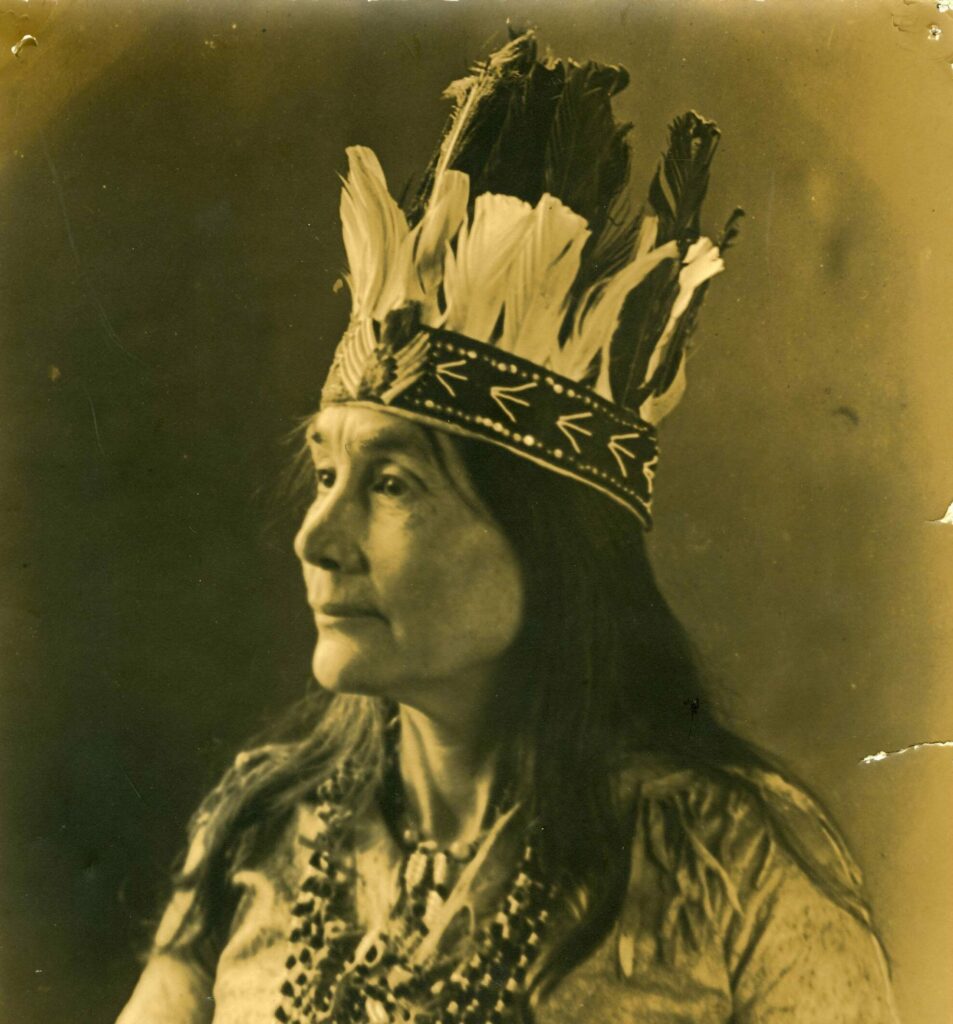 Annie Miner Peterson (1860-1939)
1860: Born at Willanch Slough
1861-75: moved to Yachats area of Coastal Reservation. Kept Coos traditions alive while learning Hanis, Miluk, and English
1876: moved to Siuslaw River area. Married William Jackson.
1880: left Jackson and moved to Empire / South Slough area. Worked at odd jobs like cranberry picking on North Slough
1918: Married Carl Peterson. Collected native baskets.
1934-35: recorded Coos history w/ anthropologist Melville Jacobs
South Coast Reminders:
Miner Creek near Bastendorf Beach
Hanis and Miluk (Coos languages)
Read More:
* Lionel Youst, She's Tricky Like Coyote: Annie Miner Peterson, (1997)
* Stephen Dow Beckham, Oregon Indians: Voices From Two Centuries, (2006)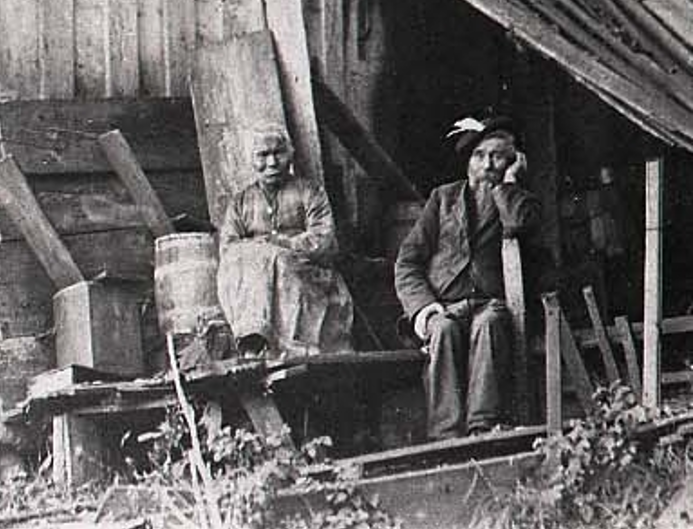 Libby Tinilon
Coos Indian who was a domestic servant for Ellen and Patrick Flanagan at home near Newport Mine.
Ellen helped Libby escape capture during roundup of Natives during the Rogue River Indian War.
South Coast Reminders:
Libby area and Libby Lane named for her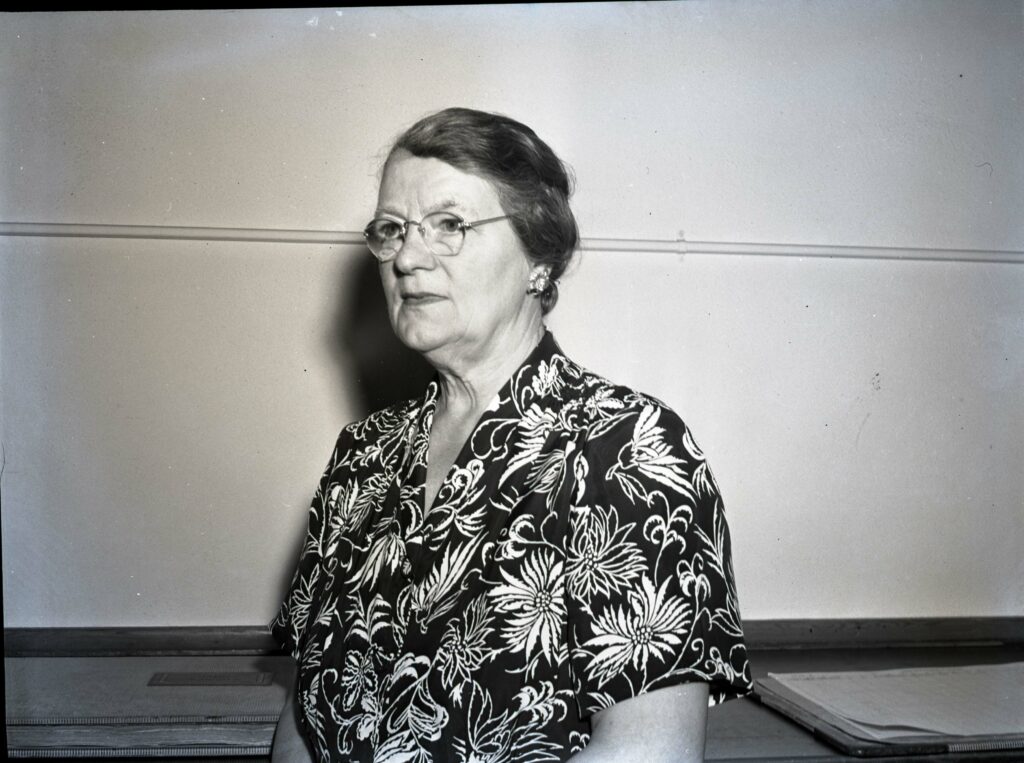 Clara Annette (Johnson) Stauff (1884-1894)
Singer, Mother, Coos County Treasurer
1884 – Born March 26th in Marshfield. Both of her parents (Peter Johnson and Johanna Nelson) were Swedish immigrants.  Clara was baptized and confirmed at Marshfield's Trinity Swedish Lutheran Church.
1880s – "Father walked to work [at shipyards] in North Bend on Monday morning and back home on Saturday evening.  Ten hour days."
1895 – Learned to play the church organ.  Learned Swedish in order to sing in church choir.
1902 – Clara graduated (10th grade) at Marshfield Central School.
1903 – Clara began work as an accountant for Charles Stauff at his grocery store on Front Street, Marshfield.
1904 – Married Charles Stauff on June 22nd.  Charles (1876-1948) was a member of the Marshfield Concert Band.  Stauff ancestors were members of the Baltimore Colony.  Clara joined the Chaminade Club – a female choir directed by Lydia Horsfall.
1908 – Child Margaret born July 24th.  In October, Stauff family moved to homestead land in the dunes north of the bay. Charles walked and used a gasoline boat, the Dandelion, to work at his grocery six days a week.
1912 – Stauff family moved back to Marshfield by this time. Daughter Marion born April 22nd.
1916 – Clara and her sisters Millie, Inez, and Esther formed the Johnson Sisters Quartet by this time.
1918 – Clara was in charge of distribution of all sewing materials on the South Coast during WWI.
1920 – Daughter Marion died on January 16.
1920s – Charles Stauff sold his grocery store in the late 1920s and began work in the Coos County Treasurer's office.  His father, Alexander Stauff, had once been County Clerk/Assessor and Deputy Sheriff.   Johnson Sisters Quartet very popular and performed at local, state, and national events.
1930 – Charles was appointed Coos County Treasurer when treasurer T.M. Dimmick died in office.
1936 – Stauff family moved to Coquille.  Clara began work in county treasurer's office and is a member of the Professional Women's Club and Soroptimist Club.
1948 – Charles died on February 28th.  Clara was appointed by the Coos County Commissioners to fill her husband's position as County Treasurer.  She was re-elected to the position twice.
1953 – Johnson Sisters Quartet made final appearance at funeral of Lydia Horsfall in February.
1954       Clara retired as Coos County Treasurer and moved back to Coos Bay.
1984       Clara died at age 100 on August 6th and is buried at Sunset Memorial Park.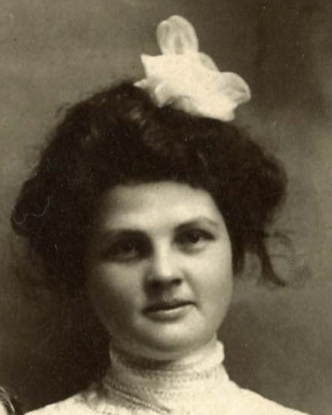 Fanny Getty (1878-1965)
OSU basketball player, teacher, business woman
1878 July 21 – born in Empire to Charles Edward Getty and Huldah Joella Wilson. 4 brothers, 1 sister.  Worked as carpenter and assistant light keeper.
1879 November 15 – Victor Andrew Wickman born in Finland. Immigrated in 1885.
1884 – Charles E. Getty led Empire City Brass Band.
1896 – Fanny enrolled at Oregon Agricultural College in Corvallis.  Played on first woman's basketball teams in 1898 and 1899.
1900 – Fanny graduated at OAC.  Got first job at Haynes Inlet elementary school in Coos County.
1902 – Fanny teaches at South Slough elementary school.
1903 – Fanny teaches at Washington elementary school in Coquille.
1906 – Victor Wickman severely injured in a logging train accident.
1907 – Fanny teaches at Prosper elementary school near Bandon.
Victor joined Coos Bay Life Saving Station as a surfman.
1908 March 31 – With former teacher Effie Collier, owned and operated Getty & Collier ("The
Popular" confectionery on the north side of Front Street in Coquille
1909 November 29 – Fanny sold her interest in the confectionary.
December 7 – Fanny married Victor A. Wickman in Empire City.
1910 July – wreck of the Czarina off the North Spit.  U.S.L.S.S. took blame for deaths of 23 sailors. Wickman and others resigned from U.S.L.S.S.
1911 July 16 – Wickman saved a drowning (drunken) man on the lower Coquille River.  Criticized by the man for not saving his case of booze.  Victor and Fanny apparently own and run a confectionery (Wickman & Wickman) in Coquille.
1912 – Fanny's father, Charles, died.  Buried at Marshfield Pioneer Cemetery. Son, George, is born.
1913 May – Victor and Fanny sold their Coquille confectionery.  Daughter, Isabella, born in Coquille.
1917 – Victor and Fanny Wickman family living in Seattle, WA area during WWI.  Victor is an inspector for the U.S. Shipping Board's Emergency Fleet Corporation.
1920 – Wickman family move to Eagle Harbor on Bainbridge Island, WA.
1942 – Fanny's mother, Huldah Joella (Wilson) Getty, who has been living in Portland, died.
1943 December 7 – Victor Wickman died in WA.  Buried in Portland.  Fanny moved to Portland.
1965 June 29 – Fanny died and is buried in Portland.